If you want a unique, luxurious ride for any occasion, consider renting a Jet Door limo. With unique and hard-to-find features, this limousine will make you stand out from the crowd. This one-of-a-kind limo is one of only five in the NYC metropolitan area.
Gull Wing / Jet Door
Gull Wing/Jet Door limos are among the unique types of limos available. They open straight up in the air and have features that make them unique and special. You'll love the 3,000-watt sound system, flat-screen televisions, and luxurious leather seating for up to 10 people. This unique limo will undoubtedly turn heads. Its unique design also accommodates more ice and beverages than standard limos.
If you're celebrating a significant event or an anniversary, you may wish to rent a Gull Wing/Jet Door Limo for the occasion. This limousine has a full-length bar, a high-quality audio and video system, three beverage coolers, and more. The interior also features a unique design, with dim-lit windows and strobe lighting that changes color to give the car a more dramatic look.
Cadillac Escalade SUV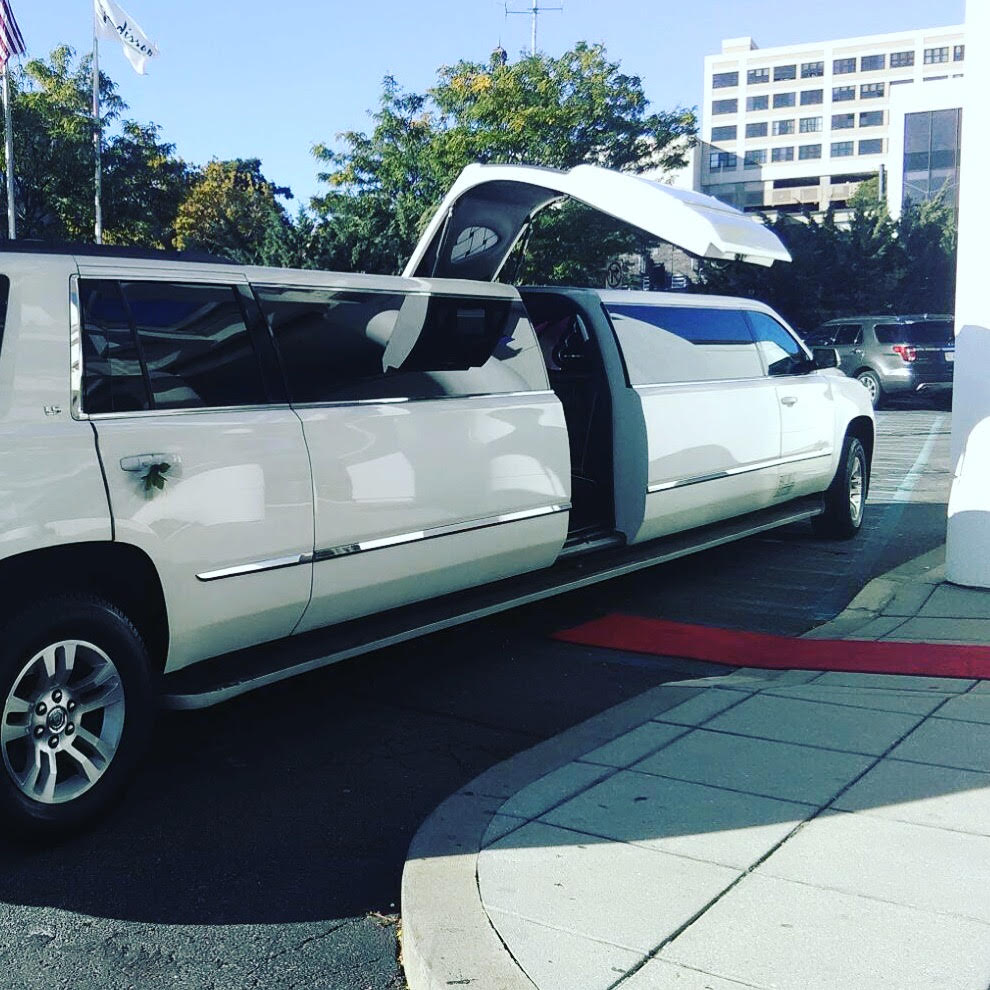 If you're planning a special occasion and need a unique limo rental, look no further than a Cadillac Escalade SUV Jet Door Limo. This elegant vehicle offers white-glove service to up to 20 passengers; custom light shows two flat screen televisions and a red carpet. The spacious interior makes it a comfortable ride, and the 5th door offers easy access to the vehicle's rear.
Whether you're hosting a wedding or a homecoming dance, a luxurious SUV jet-door limousine is a beautiful way to celebrate the occasion in style. These vehicles come equipped with colorful lights and multi-colored music, and you can even get one with your company logo.
Size of limo
Whether you need transportation for a wedding or a homecoming dance, a Jet Door Limo can fit the bill. With its sleek style and spacious interior, a Jet Door Limo can accommodate anywhere from two to twenty passengers. A Jet Door Aircraft Edition limo can accommodate from two to 20 passengers, depending on the vehicle's size. Other features of this model include AM/FM radio, customized leather seats, and a 42-inch high-definition flat screen monitor.
Price of limo
When renting a limo, it is essential to know that prices vary greatly depending on the day of the week and the time of day. Generally, limo rental rates are more expensive on weekends and holidays than they are on weekdays. This is because there is more competition so prices will be higher. Some companies offer lower rates during weekdays, so it is worth checking their paces to find the best price.
The cheapest days to book a limo are weekdays and Monday through Thursday. Companies tend to reduce their rates because they need to keep their vehicles moving. Some limo companies will also charge you extra for cleaning the limo, so ensure you don't smoke inside the car. Also, read clients' reviews and check references to find the best deal.